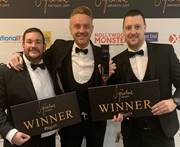 KMB Shipping – Freight Forwarding Services
"It's worked out fantastic for us"
Kevin Jones (director) –If you want to see results in your business certainly give Action Coach or Geoff an opportunity to talk to you because I think it'll be beneficial for the company – take the plunge.
Jamie Warren (director) – If your looking to improve your business going with a coach certainly opens your eyes – it's hard at times and you have to face up to some tough truths but it's definitely worth it.
Paul Hull (director) – We were very sceptical at the start, myself being the most sceptical but it's worked out fantastic for us there's always room for improvement in any business.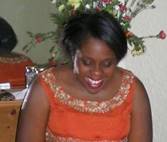 Efua Wilson-Turco – Byzantium – Restauranteur
"Business has doubled in capacity"
Thank you so much! I am so pleased we came across you. So much growth is already taking place in such a short time. The business has doubled in capacity and we have identified yet more ways of increasing profit.
Gary Butler – JB Products – Manufacturer
"We have increased our turnover by 30%"
With Geoff's help, we have increased our turnover by 30% in the last year to a record level and secured two major projects in the year in which Geoff's help and guidance played a major part. Geoff's regular input and willingness to help me through difficult issues has helped me drive the business forward and is a significant reason for our success. I strongly recommend all business owners to take advice and guidance from Geoff if they have any interest in improving their business and/ or profits.